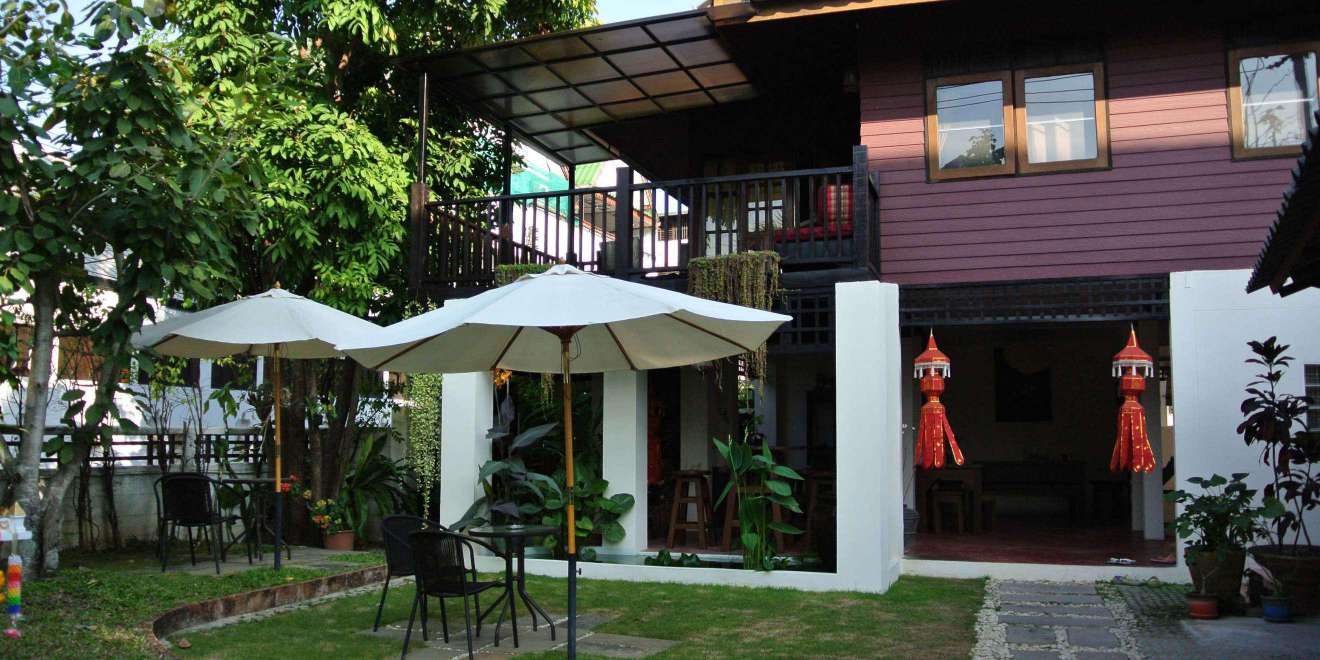 The small five small stars guesthouse
Seven small (and not so small) rooms nestled in a small garden overlooking a small Soi. Everything is small at the Banjai Garden except for the grand welcome to match your great expectations. We've been told that "To try it is to adopt it" and we tend to believe what we're being told.
The small & not so small rooms
AC – Family room
Fan – Double room
AC – Double room
AC – Double room
AC – Double room
AC – Double room
AC – Family room
Breakfast and drinks…
…are served throughout the day. For your nibbling pleasure.
Free WiFi…
…to keep in touch with your loved ones. Anytime.
Sightseeing and Tours
To us, getting around bears few secrets. Let's talk about your wanderlust.
Our small garden…
…is just that: a small patch of green to meditate on the world at large while reading a great book or sipping a cup of selected green tea. Or both.
Lest we forget
All bathrooms are equipped with hot water. We provide you with towels and shampoo, soap... Our rooms are cleaned daily.
Coffee, Tea or Chocolate with Croissant or Chocolate Bread
฿ 70
2 Eggs, 2 slices of Bacon or Ham
2 Toasts with Butter & Jam
Coffee, Tea or Chocolate
Orange juice & Fresh Fruits
Croissant & Chocolate Bread with Jam, Honey or Nutella
Coffee, Tea or Chocolate
Orange juice & Fresh Fruits
Fresh Fruits with Muesli & Yogurt
Coffee, Tea or Chocolate
Orange juice
2 Breakfasts & 2 Croissants
Contact & booking
(English & French spoken)